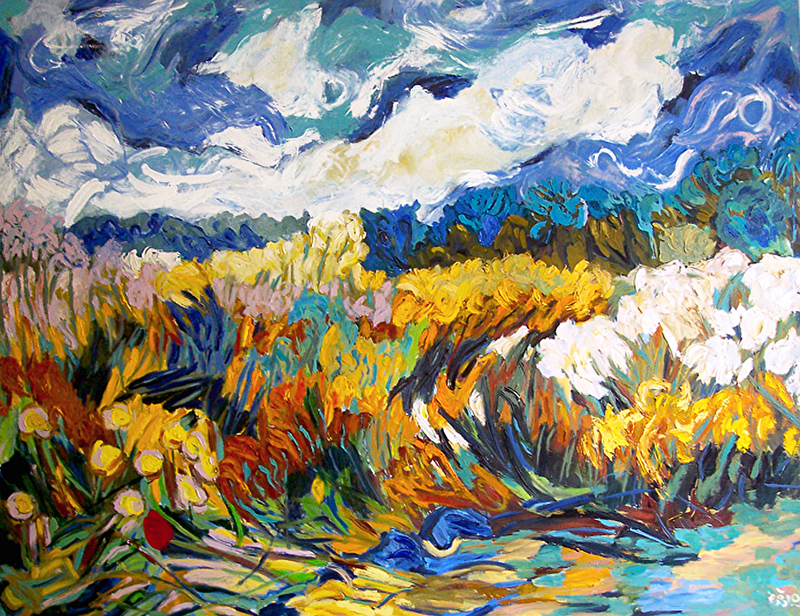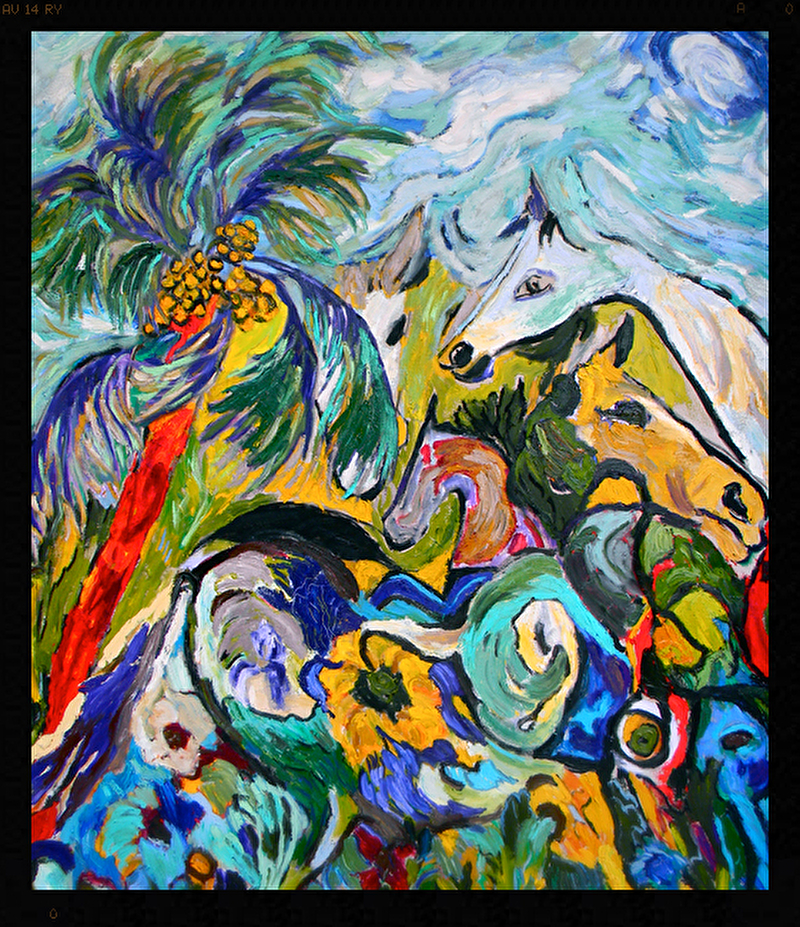 LANDSCAPE
Nature is amazing to me! No matter where i look, i always see a color, a tree, a composition that trigger my enthusiasm for creating a painting.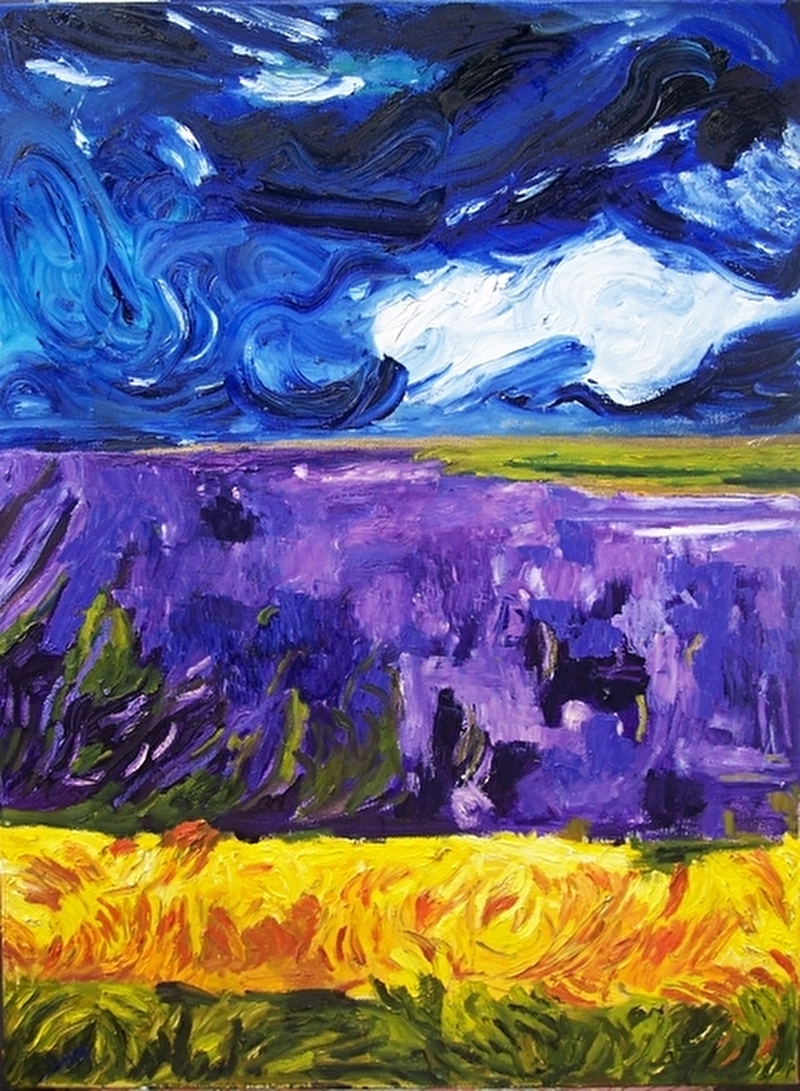 FIGURATIVE
Yes i love to look at a landscape and imagine the horses just imagine them free in their natural habitat.
Sometimes, they are in my garden, sometimes they are at the Paynes Prairie, sometimes they just wonder around on a little country road.